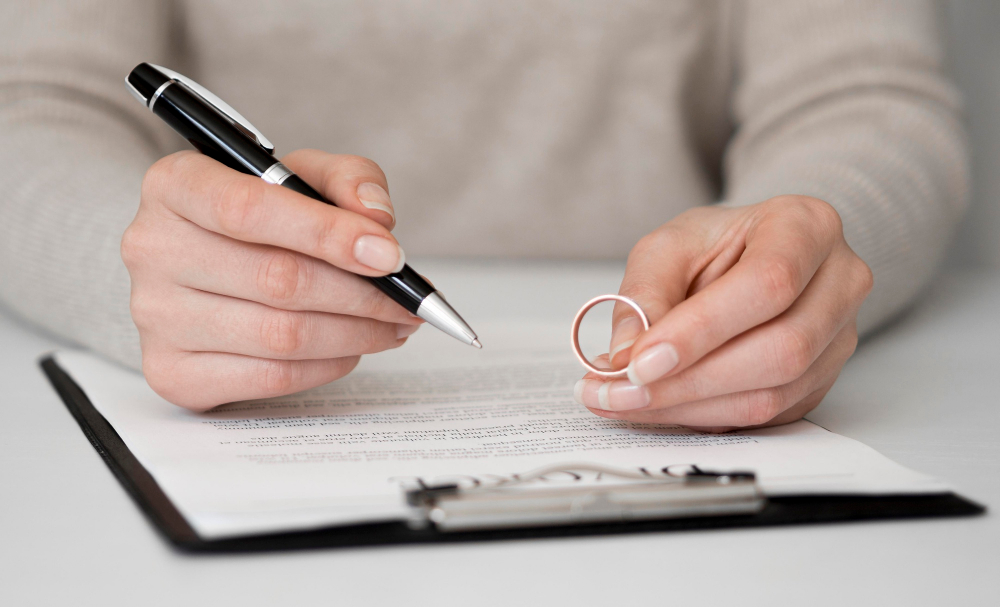 Divorce Petition (No Contest)
One-stop Legal Document Services is pleased to offer its paralegal office services to those seeking a fast, simple, and cost-effective divorce solution. We understand the challenges and complexities that come with the divorce process, which can be time-consuming and financially draining. That's why we offer a range of services designed to help make the process as simple and efficient as possible.
Our team of experienced paralegals is dedicated to helping you achieve a no-contest divorce quickly and affordably. We offer both virtual and in-person services to ensure we meet the needs of all our clients. Our team will work with you to gather required information and file all necessary legal documents promptly. We provide you with uncompromising dedication and attention to detail, ensuring that all paperwork and processes are in order.
Our services are unrivaled when it comes to pricing. We understand that divorces can be expensive, but at One-stop Legal Document Services, we provide our clients with very competitive rates without compromising the quality of our services. Our aim is to provide excellent yet affordable legal document services that fit perfectly within your budget.
If you're looking for professional legal assistance in filing for a no-contest divorce quickly and at a low price, don't hesitate to contact us. We'll work with you every step of the way to ensure your divorce process is as smooth and stress-free as possible. We're your trusted partner in the legal industry, and with our services, you're guaranteed a swift and affordable pathway to a fresh start.
Call us today to schedule an appointment with one of our paralegals!